Brass Hoop Hanging Shelf Workshop at The Cottage Tues Oct 1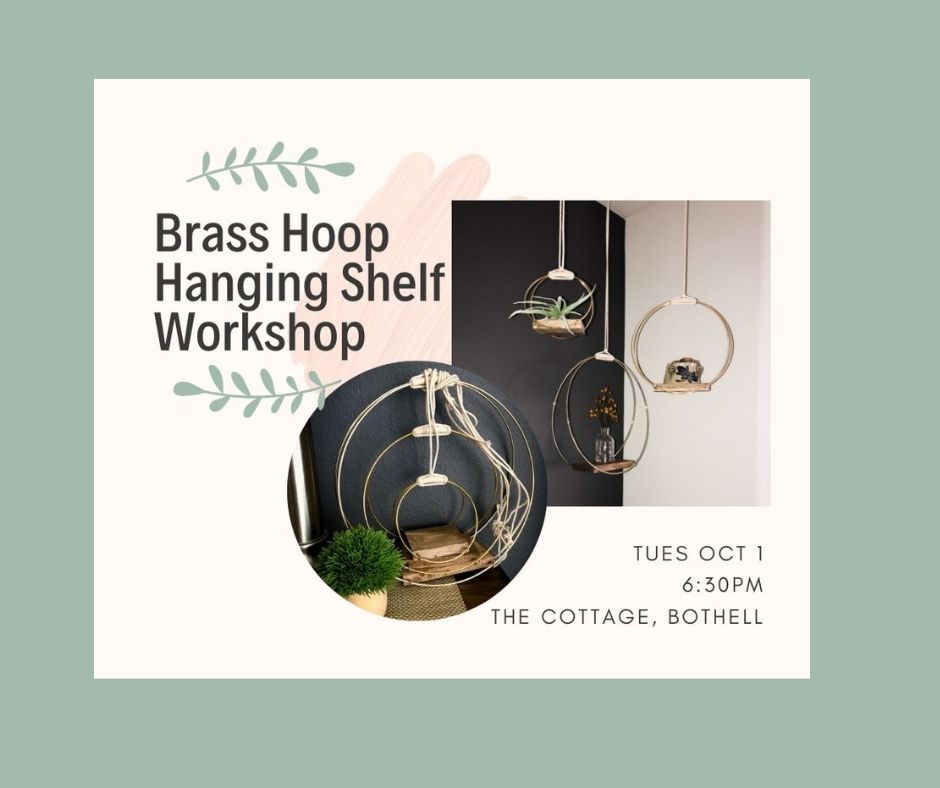 Brass Hoop Hanging Shelf Workshop at The Cottage Tues Oct 1
Please join us for an evening of DIY at the The Cottage in Bothell on Tuesday, Oct 1 at 6:30p.
In this workshop we will make a set of 3 Brass Hoop and Wood Hanging Shelves. You will have a chance to select your stain / paint for your shelf base and then build 3 different sized hoops! These are perfect for bringing a modern edge to your home and are a wonderful place to display votives, small plants, air plants
Registration is limited to 12 spots and will close at midnight on Sept 19 or until sold out. One Project per Person.
The price for this workshop includes all supplies (hoops, wood, hooks, ceiling hooks, cord) and instruction. You also get to choose a beverage from The Cottage's special menu just for our workshop! Instruction will start promptly at 6:30 and last approximately 2 hours. Since table space is limited, we encourage you to come early to enjoy the delicious, seasonal menu items at The Cottage before joining the workshop! Note: Plants, decor not included.
AFTER you add a registration, you must continue the PURCHASE where you will be prompted for your payment. Click the shopping bag icon (on mobile it is bottom right; on desktop it is in top right).
Look forward to seeing you!